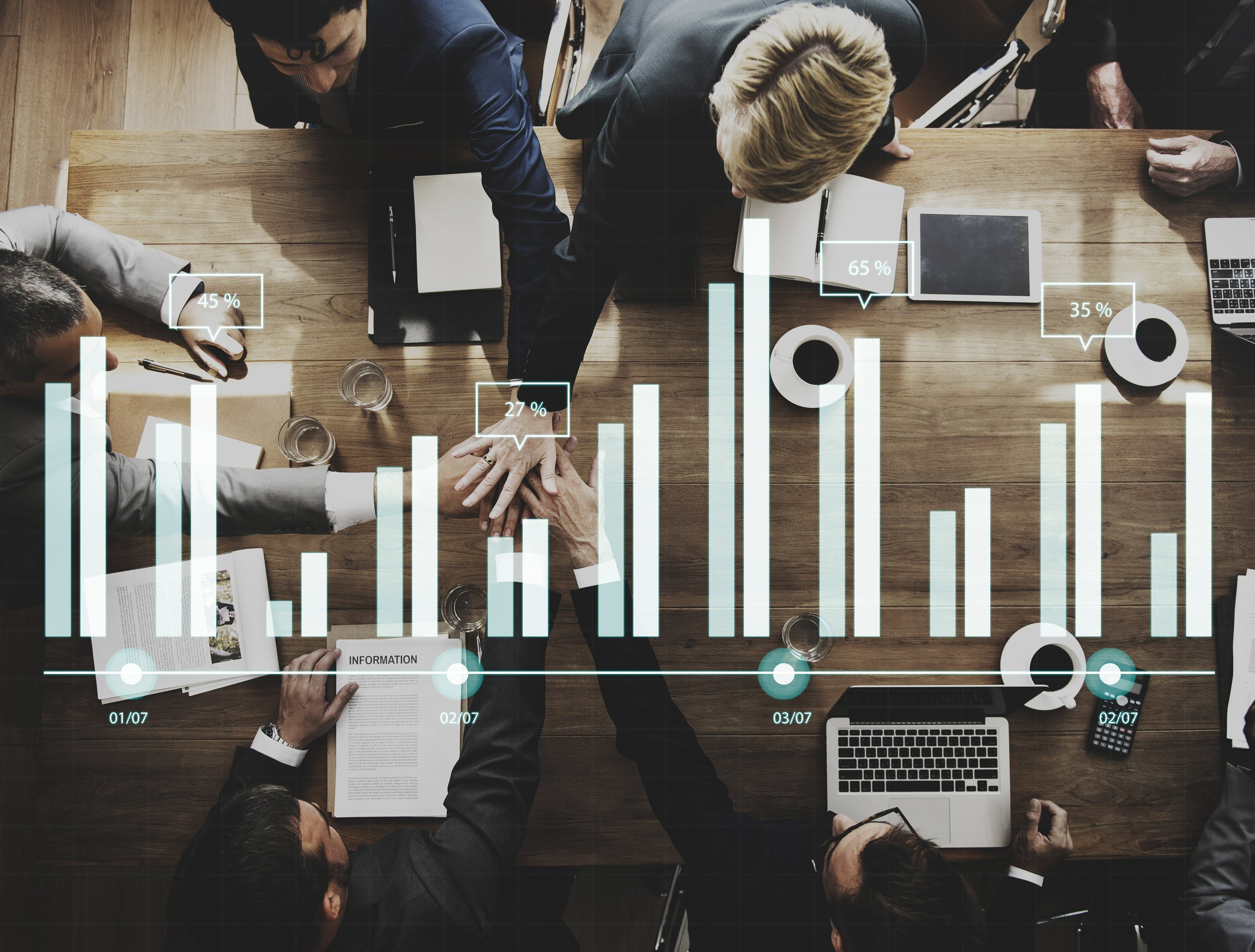 Reading time: 7 minutes

B2B Telemarketing, when applied correctly, can form a critical role in the overall B2B sales process. However, it requires an appropriate level of time, effort and planning invested upfront to set up a successful campaign and maximise the likelihood of an impressive ROI.
Over the last 33 years, we have conducted numerous diverse campaigns globally, honing our approach based on experience, B2B market changes, and technological advancements. Through this process, we have identified the top 11 best practice tips for delivering highly effective campaigns:
1.

Develop Concise Objectives and KPIs
To ensure a successful campaign, start by clearly defining your objectives. Determine whether you aim to generate qualified leads, increase sales, raise brand awareness, gather market intelligence, or strengthen client relationships. Break down these objectives into specific and measurable targets that align with both short-term and long-term goals.
It's crucial to then establish realistic Key Performance Indicators (KPIs) that correspond to your objectives and can be tracked during the campaign. These KPIs may include metrics such as qualified leads, conversion rates, or revenue from telemarketing efforts. Setting attainable KPIs allows you to monitor progress, make data-driven decisions, and optimize your telemarketing strategy accordingly.
2.

Define Your Segmentation & Targeting
Segmentation and targeting are critical factors in achieving campaign success. By segmenting your target audience based on factors such as company size, industry sector, geography, job title(s), and existing infrastructure or technology stack, you can create tailored messaging that resonates with your prospects. This will help to increase the effectiveness of your telemarketing campaigns and improve your chances of success.
3.

Source Accurate

Data
For successful B2B telemarketing, it's vital to source accurate data in terms of both target accounts and individual personas, based on the segmented information. Ensure the data is clean, freshly updated, and relevant to your campaign, to allow you to direct your efforts and resources towards the right prospects. You don't want your lead generation exercise to turn into an expensive data-cleansing exercise.
4.

Create Clear and Compelling Messaging
Clarity is essential to get your message across to your target audience. Your proposition needs to be clear, concise and focused on the benefits products or services will provide, using the appropriate terminology. Narrow down on how you can help provide solutions to specific pain points.
Consider the target audience segments identified during the segmentation stage, and tailor your messaging accordingly to ensure it resonates with end-users from all identified segments.
5.

Establish a Realistic Timescale
B2B telemarketing is a high-yielding process that generates quality results following an initial ramp-up period. It's important to set a realistic timescale for your telemarketing campaign, taking into account factors such as the length of your sales cycle and the time it takes to build relationships with key decision-makers.
With time, you will also see your tele-pipeline develop with both short-term and long-term quality opportunities, providing you with a more valuable return on investment and increased potential for quality business deals in the future.
6.

Timing is Key
Timing is a critical factor in B2B telemarketing. You need to ensure that you're reaching out to your prospects at the right time, when they're likely to be most receptive to your message. This may involve identifying key decision-makers and reaching out to them during specific times of the day or week when they're more likely to be available.
The time of the year can also contribute to the success of your campaign, as results may vary based on seasons, holidays and other external factors. For example, you wouldn't want to launch a Public Sector campaign into higher education during the summer holidays when key business stakeholders will likely not be available, or a campaign into high street retailers in the build-up to Christmas when they are experiencing one of their busiest spells of the year. Conversely calling companies as they enter the start of their new financial year may prove fruitful as they will often be in the midst of planning new projects.
7. Invest in Training
Training is an essential component of a successful telemarketing campaign. It's important to ensure that your team is knowledgeable about your products or services and have the skills to handle objections and close sales. This may involve providing training on sales techniques, in-depth product knowledge, and interpersonal communication skills. Role-plays are an excellent way to prepare your team for the conversations they are about to have.
Your team should also be trained to use an unscripted approach and use a combination of both open and closed questions to guide the conversation. Your callers should be well-trained to let the prospect talk about their business pain points, then personalise their pitch accordingly to ensure the conversation remains relevant to the prospect.
8.

Leverage Supporting Assets
Supporting assets such as whitepapers, blogs, sector-specific case studies, battlecards, and other resources can help to strengthen your telemarketing campaign. These assets provide valuable information to your prospects and help to establish your authority and credibility in your industry.
In B2B telemarketing, it's important to create assets that are tailored to the specific needs, preferences and pain points of your target audience. You can use data gathered from research and analytics to create these assets. Additionally, it helps to have email templates prepared for each situation, to save time and boost efficiency.
9.

Integrate Different

Marketing Channels
In addition to telemarketing, you should consider leveraging a multi-channel strategy, such as combining email marketing, content marketing, social media, and LinkedIn to further reach and engage with prospects. For example, email marketing can be an effective way to nurture leads, while social media can help you build brand awareness and engagement.
Be sure to constantly monitor and analyse each channel's performance and identify areas for improvement, such as optimizing your messaging, targeting your audience more effectively, and refining your lead generation processes.
10.

Foster Sales &

Marketing S

ynergy
Collaboration between your client sales and marketing teams is crucial for generating thriving results. This can be achieved through collaborating on buyer persona development, content creation, sharing inbound inquiries as well as details on people that have submitted contact forms, downloaded landing page whitepapers, shared feedback etc, to tailor your overall approach accordingly.
By working together, the teams can optimize strategies, improve lead generation, conversion rates, and ultimately drive business success.
11.

Continually Test, Adapt, Refine
To achieve sustained growth and success, you need to continually test, adapt, and refine your telemarketing strategy. This means measuring your performance against your initial KPIs, testing different approaches, and refining your messaging and targeting. By being agile and responsive, you can continuously optimize and improve your telemarketing strategy, and exceed your expected results.


In conclusion, B2B telemarketing requires a strategic and multi-faceted approach that includes in-depth training, integrating multiple marketing channels, fostering sales & marketing synergy, and continually testing and refining your strategy. By implementing these tactics and continually optimizing your approach, you can propel your campaigns to new heights and pave the way for sustained prosperity.
Alternatively, you can also outsource to a specialist B2B telemarketing agency, who will have the expertise and experience to develop and execute a successful telemarketing strategy, including identifying your target audience, total addressable market, creating an effective call framework and measuring performance. Additionally, outsourcing can free up your internal resources to focus on other critical areas of your business.

Use our free eBook 'The B2B Appointment Setting Techniques Which Drive More Sales' to learn more about high-yielding sales strategies, or reach out today to discuss personalised sales strategies suited to your business needs.