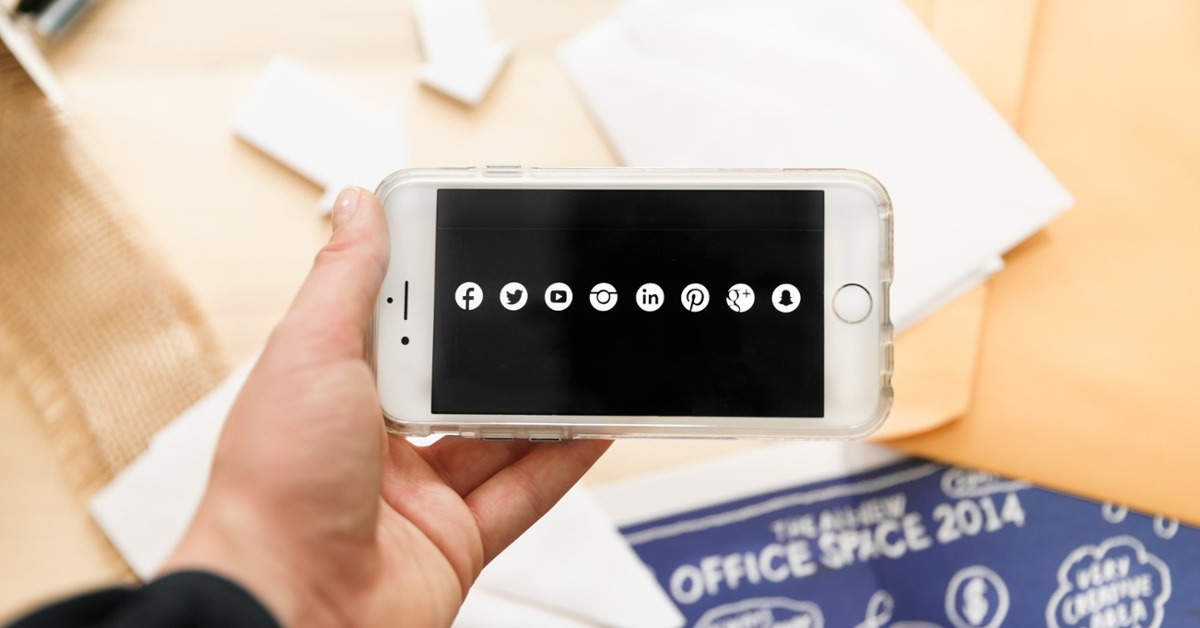 Even though using social networks to create B2B pipeline opportunities has become increasingly popular amongst sales professionals, there still remains little discussion about how to blend telemarketing with social media to maximise lead generation.
Part of the reason for the lack of material is that telemarketing and social media are often considered to be at opposite ends of the sales and marketing spectrum. Telemarketing is regarded by some as a scalable and productive outbound method for B2B lead generation. In contrast, social networks are frequently used to broadcast marketing messages and, more recently, as a place to start conversations with potential leads.
Neither of these lead generation tactics have to be mutually exclusive. The success of your telemarketing campaigns depends not on which media you use, but rather on how you use them. Telemarketers can use certain tools on social platforms to improve B2B lead conversion rates. For instance, some of LinkedIn's features can become useful for connecting with B2B prospects and converting them into leads.
To Find New Contacts
One of the biggest challenges for B2B telemarketers in today's climate is getting a chance to speak to top-level decision-makers who could be new contacts. To reach high-level executives, you have to bypass their gatekeepers.
You only get one chance to make a good impression on the gatekeeper, so you need to have done your market research before you try to reach out to senior decision-makers. Social media search functions are just one of the many methods you can use to investigate your potential new contacts to determine if your services are right for them.
Let's look at LinkedIn as an example. Advanced Search in Sales Navigator is a prospect search tool with advanced filters. The main benefit of refining your search for potential contacts by specific criteria, such as job title, location or seniority level, is that you can select those prospects who would respond best to a call about the service you are offering.
No matter how well you research decision-makers, there are always some potential contacts who don't respond to your calls. If you've saved your previous prospect searches on LinkedIn, you can perform an advanced search again quickly when you need to find another suitable contact.
To Build On Your Sales Team's Contacts
Leveraging your sales team's extended network enhances lead generation because it enables you to introduce yourself warmly as another spokesperson for your business. Viewing and searching your coworkers' connections on Teamlink, a feature of Sales Navigator, helps you to identify any secondary connections you can pursue.
To Enhance Your Database
Another best practice for B2B lead generation is to ensure your CRM system delivers relevant updates on your prospects and their companies that you can use as an excuse to contact them over the phone. For example, if a prospective buyer moves on from a job role, you'll need to get in touch with the enterprise in question to determine who is suitable to contact to continue and hopefully extend the relationship.
Importing contacts to Sales Navigator or synchronising them to your Customer Relationship Management (CRM) system, whether that be Salesforce, HubSpot or MS Dynamics, ensures you are receiving up-to-date and actionable information about your prospects.
To Watch Contacts for Signs of Interest
Starting a telephone conversation with a prospect by responding to their behaviour is a key tactic for boosting B2B lead generation. For instance, a contact who shows they want to know more about a topic from your webinar could appreciate a follow-up call that advises them on this topic.
Sales Navigator can help you to track when your prospects are ready for a follow-up or qualifying call. For example, you might want to save contacts and set alerts to notify you about when prospects do something that indicates they are soon to become a lead, such as registering for a free demonstration or signing up for a webinar.
Follow Up Missed Calls with InMails
Contacts who are your ideal prospects often miss your calls. Checking in with potential leads by sending them a follow-up email is usually a fruitless exercise in itself, but it does make the next call easier.
InMails can be an effective way to reignite a conversation with a potential lead because they are almost always guaranteed to reach someone's inbox. In comparison, emails are less likely to get past SPAM filters because you need inbox credibility to send them. Nevertheless, emails could be the most productive follow-up method for the prospects in your telemarketing campaign. Make sure you check in with the media that works for you and your prospects.
Be Prepared for Your Contact to Look At Your LinkedIn
Make sure your social media accounts and website have content on them that's suitable for the visitor stage of the buyer's journey, as well as all of the other phases. By providing information for new contacts, you can help them to qualify themselves as appropriate leads for you.
It's not bad if a prospect decides your services don't match with what they need. Think of self-disqualified contacts as cold leads you don't have to filter out yourself during a phone call.
To speed up the self-qualification process, you can point prospects towards a pre-prepared collection of material tailored to them. Point Drive Presentations provide an example of how you can use pre-prepared content. Point Drive Presentations is basically a hosted platform for your content, or a bucket in which to collect promotional material around a particular campaign, including documents, videos and links. LinkedIn allows you to send prospects links to a particular Point Drive Presentation that enables them to learn more about what your business does and decide whether or not you meet their needs.
Discover more ways to sharpen up your B2B lead generation with social media: