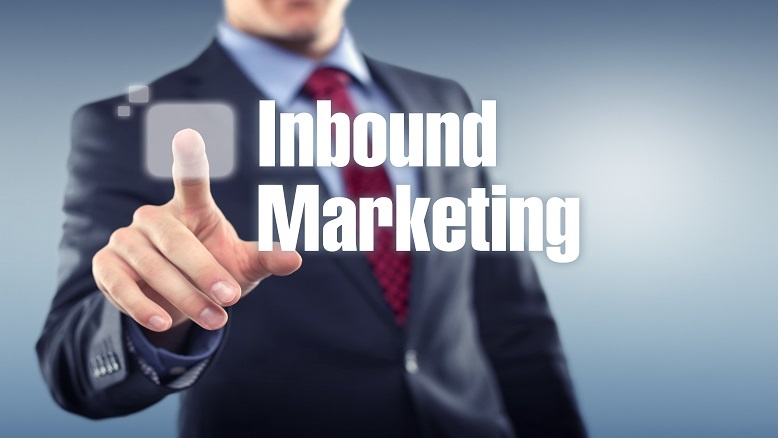 Since inbound marketing has become prevalent in the B2B sector, there's been plenty of discourse around the inbound vs. outbound debate. Inbound marketing has, by some people, been revered as the silver bullet to combat growing resistance to generic and one-size-fits-all marketing messages. As brilliant as we think inbound is for generating better quality leads, growing brand awareness and engagement and improving conversion rates alone, when combined with outbound marketing, it can be that much more far-reaching. And it all comes down to what type of business you operate and what your marketing goals are. We don't even think it's a case of choosing one over the other, but using a combination of both for an integrated lead generation strategy that's greater than the sum of its parts.
A fully integrated marketing campaign harnesses the power of outbound and inbound tactics
It should be noted that outbound tactics do form part of an inbound marketing strategy. Email marketing and B2B telemarketing, for example. The difference between a plain outbound approach and one that joins forces with inbound is that careful planning goes into how and when emails are sent out, and to whom. In an outbound context that's combined with inbound, carefully composed and personalised emails will be sent to the right people and at the right time. These emails could contain a link to an inbound blog or a landing page that has a lead qualification offer.
Build brand recognition with outbound to entice your audience to engage with your inbound activities
Both outbound and inbound marketing have their strengths. With outbound marketing, it's possible to reach a larger audience, thereby building brand recognition. And it's far easier to set up an outbound campaign; with inbound, you can target and educate highly specific demographics, and collect and analyse the data that'll allow you to plan and execute even more effective campaigns. Say you implement a handful of outbound marketing campaigns. You might not generate as many leads as you'd like, but you'll probably have instilled your brand into the minds of your audience. The more your audience recognises your brand, the more likely it is that they'll take note of your inbound marketing activities – which is where the really valuable lead generation happens. Not only that, thanks to your outbound marketing efforts, your audience will pick up on the keywords and phrases used by your brand and use these when searching for solutions to their problems, thereby helping your website rank higher up in organic search results (a vital part of a successful inbound marketing strategy).
When combining data from outbound and inbound sources, you get an integrated overview of your lead generation efforts
In the past, there was less of an emphasis on collecting and analysing data from outbound practices. Now, with inbound tactics like lead nurturing a regular feature of B2B marketing, it's vital that the outbound components of campaigns are measured too. This gives an integrated overview of your campaigns and indicates which tactics are worth pursuing. For example, if you're targeting IT managers and discover they respond better to outbound marketing tactics, you can focus your efforts there. Because the bulk of inbound activities happen through a website, it's easy to collect and measure data about how well campaigns are working. You can measure web traffic, blog views, clicks, downloads, engagement rates and directly track whether those numbers translate into leads and sales.
When combined with inbound, it's much easier to quantify the success of outbound. Marketers can tap into data to determine ROI, allocate budgets and predict what's happening in their sales pipeline. Access to more data also allows marketers to segment and target audiences more accurately, and constantly monitor the efficacy of campaigns. Better targeting means you can personalise marketing content and message, leading to higher conversion rates.
Use whichever tactics are most appropriate for your target market
However you choose to apply outbound and inbound tactics, the most important thing is to use whatever combination of tactics is best for your future and current customers – how they respond to messages, where they are in the buying cycle and how they search for products. The days of mass marketing (usually associated with outbound methodologies) might be virtually gone, but a new wave of outbound marketing – influenced by and combined with – inbound is on the rise.
Accounts based marketing (ABM) is one example of a strategy that brings together outbound and inbound tactics to create a personalised approach to lead generation. If you'd like to find out how ABM can help generate the right leads for your business, download the guide:
Image credit: 7blog.7host.com