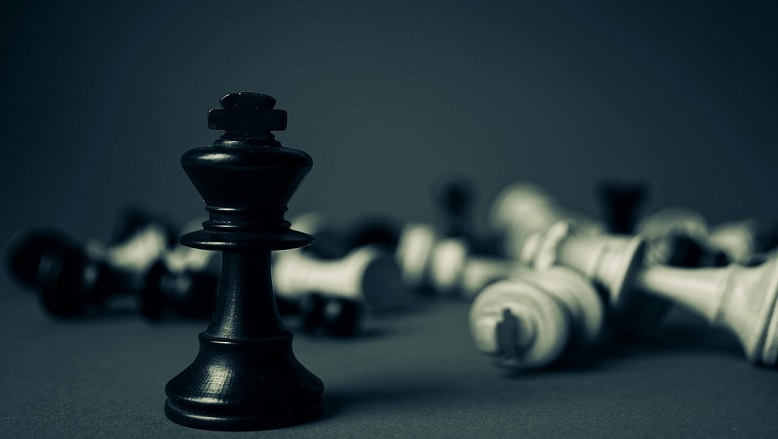 There are several ways to get a product or service to market. You can sell directly to your customers, or you can partner with other companies that help get your products to your target market. Take wine, for example. A winery can sell directly to customers – online or at the cellar door.
It can also sell to offline and online wine merchants that distribute their goods to wine shops or directly to the public. This channel development strategy needs careful planning and execution for it to grow sales and revenue, and it requires a mindset that takes the needs of every partner within the value chain into consideration – not just yours. Let's run through the key components of a winning channel development strategy.
Before developing a successful channel strategy, get to know your customers
The first step in channel development is to identify who your ideal customers and markets are. Your chosen markets need to have an urgent need for your product or service, the budget to afford it and have a good potential for growth. Determining these factors involves delving in and really understanding your target market. Take time to conduct thorough market research about your customers, talk to analysts, visit trade shows to meet your customers in person and analyse competitors. Other things to consider are how your customers do business, what channels they're already using to make purchases, the factors that would make them increase their spending and whether you can deliver your offering to these customers quickly. With this information, you'll then be able to identify how you can start adding value to your target market.
Ensure that your channels offer enough revenue potential to be worth developing
Now that you understand your target markets, you can start zoning in on which channels to use to access them. Needless to say, the channels you go for need to have sufficient potential value to make pursuing them worthwhile. Work out the size of each channel based on how many potential customers you can reach and the revenue potential of each customer. You can then calculate the earning potential by reaching 10%, 25% or 50% of that channel. If the revenue potential is decent at just 5%, you've got a great channel development opportunity. On the other hand, if you're a premium winery whose customers' average spend per bottle comes in at around £70, a high street supermarket might not be the best channel to pursue.
Set quantifiable sales and revenue growth goals per channel, and establish metrics to measure success
You've already determined the size of your channels – now you can set your channel goals for each. Although there are many kinds of channel goals you can set (product awareness, partner alignment), you need sales goals. These include both sales targets and sales pipeline growth goals. Even better is if your sales goals are aligned with those of your channel partner. When expanding into a new channel, you probably won't reach those overall sales goals within the first month or two. For this reason, you need to establish metrics that let you know whether you're on track to meet those goals – for example, number of impressions within social networks, how well your brand and product are positioned in the market and number of leads generated per month per channel.
Choose the right partners, and give them everything they need to sell your product effectively
Integral to the success of your chosen channels are the partners you choose. After all, they're the ones who will be selling your products on behalf of you, and there needs to be an alignment between your business and theirs. The adage 'you can't sell what you don't know' certainly applies to your channel strategy, so provide your partners with all the information and material they need to effectively convey your value proposition and offering to potential customers. Give them access to everything from ad copy, content, webinars, case studies, marketing material – even internal marketing documents. You want your partner to be an extension of your own sales department.
Devise your plans for channel success with your partners
As touched upon in the opening paragraph, for a channel strategy to be successful, the needs of all partners need to be considered – it needs to operate as an ecosystem. Sit down with your partners and devise tactics that will be mutually beneficial to all parties. Develop the channel strategy and business plan together, align your sales goals, build marketing strategies for the channel, devise ways to measure productivity and upskill teams. Remember, that both your business and your partner's business sets to gain for maximising sales within your chosen channel.
A lead generation agency with experience in channel development can guide you towards the best channels and accounts to pursue. To learn about how to target specific channels when developing your channel strategy, download our guide: