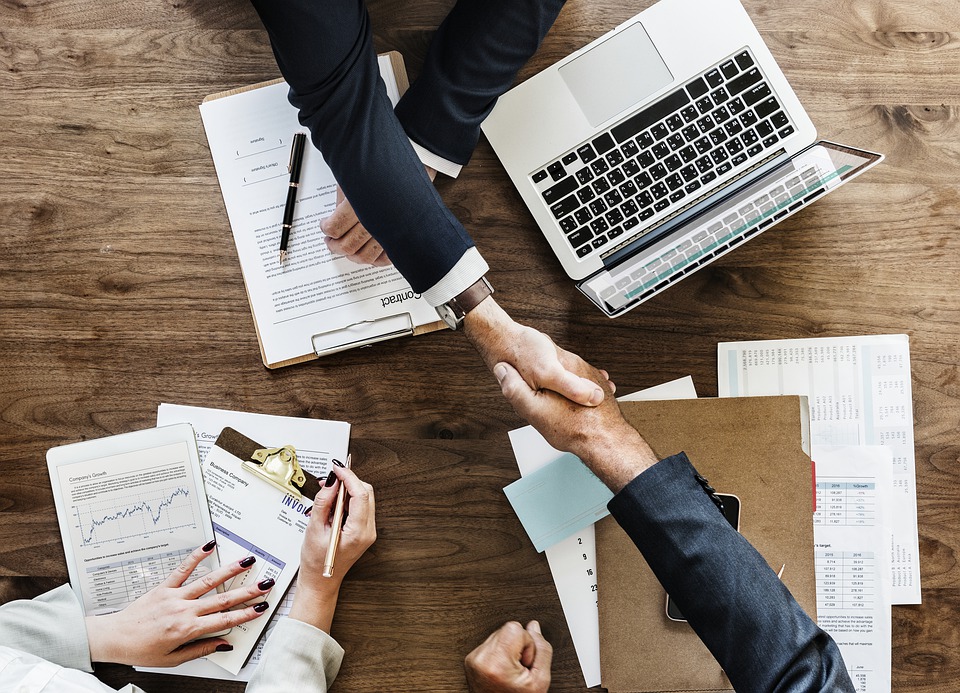 Does your business know how to find the right leads?
Without a defined lead qualification (LQ) process, you will have seen your team wasting time and effort chasing poor quality leads. Research has shown that 28% of all leads are handed off to sales without any lead qualification…. at all.
In truth, your business should be prioritising sales communications with leads that are engaged, interested and qualified. Here are 4 top B2B tips to have your B2B lead qualification process hitting the mark.
1.

Your lead qualification process starts before contact.
The root of any LQ process begins with determining whether a prospect fits your ideal customer profile.
Your ideal customers are the type of clients that you say YES! to and helps your business establish the likelihood of a prospect becoming your customer, or significantly, a successful long-term customer.
2.

Filtering leads is a process, not an event.
Did you know that "conventional wisdom dictates it can take between 7 and 13 touches to turn a prospect into a lead" (Not a sale!)
If your initial engagement with a prospect doesn't provide any value for them, will you be able to convince a prospect to continue to engage with your company 7 MORE TIMES?
Not likely. And furthermore, you can no longer develop this opportunity into business. Even worse, you may have presented the opportunity into the hands of a competitor.
Therefore, engaging with value at the beginning of your sales qualification process, and every step throughout is key to your success.
What should your business do?
Cherish each responder, and when a prospect engages with your company through a download, or a form, they are starting their journey with your business and are one step into your lead filtering process.
Always relish the process of building relationships with prospects. A curious interest today may lead to next month's big sale.
3.

Nurture your leads and deepen your relationships with your prospects.

You've succeeded in attracting prospects but they still may not be ready for sales communications. So, what can you do to keep your prospect engaged and funnel them further into their buyer's journey?
Below are 3 key steps to help you nurture your leads.
. Provide quality content

. Ask the right questions

. Watch for signs of progress
Provide Quality Content
Provide your prospects with quality content and they will keep on coming back to you. Business pain spreads through an organisation - executives search for answers. If your content provides value for them, they will be there to engage with you.
Ask the Right Questions
Sometimes, it's as simple as asking about your prospect's needs. By finding out your prospect's problems you can subtly position your company as the solution during your communications.
Think about it, in 3-6 months your lead might be ready to buy, your company will be top of mind and strategically positioned (by you) as the market leader.
Watch for signs of progress
It's essential to analyse your prospect's behaviour. Is a prospect that ignores your communications showing that they see the value of your business?
However, carefully track your other prospects. Do they reach out for further information? Have they downloaded a whitepaper or PDF from your website? Be ready to act on these signals of progress.
4.

Make a move as soon as your lead is ready
"60% of buyers when ready to purchase, will buy from the company that contacts them first!"
So, you're almost there, you've defined your ideal customer, nurtured them with insightful content and you feel they are ready to engage with Sales.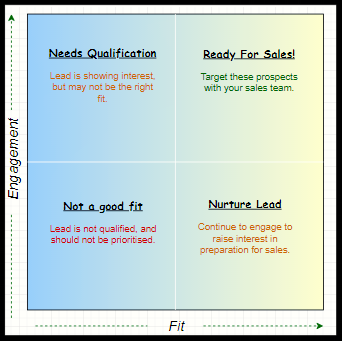 Does your Lead "Fit"? And is your Lead "Engaged"?
Your ability to correctly analyse these final questions can be the difference between your stellar sales term and your frustrating quarterly report.
It's essential that those who "fit" and "show interest" are sent straight to the sales department. This will see your sales team following up on time with the most ideal opportunities.
So that's it, how to qualify leads. Prioritise and delight your ideal customers, and as a result, you will gain successful long-term customers, leading to increased revenue, productivity and referrals.
Click below to find out how our holistic approach to B2B lead generation can support your business.
Introducing your Free Guide: