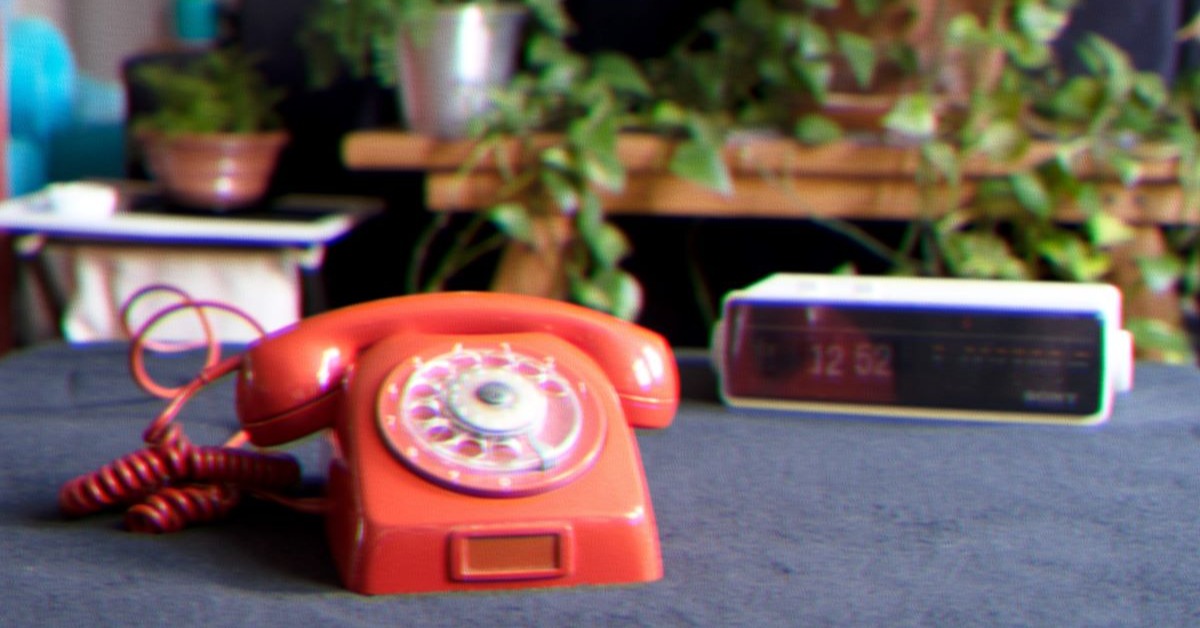 Telemarketing is an often-under-utilised tool in a marketer's arsenal, with many simply disregarding the value it offers. Regularly reduced to merely cold-calling, telemarketing has largely been misunderstood.
Yet telemarketing stands to offer many benefits. Especially when used to complement your existing digital marketing strategy. The combination of extensive reach from digital, alongside the personal touch from telemarketing, makes it a winning union. Whilst there are numerous pitfalls to overcome, get it right and telemarketing can bring you qualified leads, fast.
In this article, we explore the reasons why telemarketing doesn't work in your strategy and how you can overcome it.
The 5 most common reasons why telemarketing doesn't work:
Whilst not an extensive list, these are the most common reasons we come across for a telemarketing campaign failing to meet its goals.
You're not involving telemarketing in your wider strategy
Often telemarketing is deployed as a sole strategy. While it can generate results as a standalone, it is far more effective as part of a multi-channel approach. Consider the options. When used alone, your calls will more often than not be to cold and uninterested contacts. Meaning your strike rate will undoubtedly be low. Alternatively, when combining telemarketing with your digital strategy, you can focus on calling and building relationships with prospects who have already downloaded content, whitepapers and guides. You'll get a much better strike rate, but also a more effective campaign. Digital channels can then also be used as part of a follow-up. For example, sending out another relevant resource, diary appointment or event details.
The takeaway: Consider how you will integrate your telemarketing efforts with your wider digital strategy. When will you call a prospect? What criteria do they have to meet? And how will you continue to build on this relationship further? Email is the easiest way to follow-up a telemarketing call and with automation software you can personalize each email whilst reducing the time spent crafting it.
Gaps, inaccuracies and duplications in your data
Poor data can cause your campaign to fail before you've even begun. Trying to spark a conversation when you've already got the name, job title and interests wrong can be embarrassing and a nearly impossible task. Not to mention, it can be incredibly damaging to your brand's reputation. On the contrary, good-quality data can enable informative, structured and efficient conversations which establish you as a trusted source of information.
The takeaway: Before you begin calling, cleanse your database. You can then segment your audience and target each section with content and information relevant to their needs.
"The timing isn't right"
Who hasn't heard this on a prospecting call? A regular objection sales and marketing teams come up against. Reduce the likelihood of getting this rebuttal by considering when to run your campaign. Seasonality (such as Christmas) can have a huge impact on the success of your campaign. Similarly, global events or local holidays (e.g. the World-cup or school holidays) can make a difference.
The takeaway: Consider when your audience is accessible and likely to be contemplating your offer. When the timing isn't right, use these "off-times" to prepare through data cleansing activities.
Your message is all over the place
A confusing conversation won't offer value to the recipient. A good telemarketing call will be knowledgeable on the market, well-versed in objections, and clear on the benefits of their product or service. If your offer is complex, you will need to be extra clear about why you're calling and the key points of your service. Using a start-up training or campaign briefing session, you can get your team up-to-speed on the project and their tasks, so you can hit the campaign running.
The takeaway: Create a brief that outlines the goals of your telemarketing campaign, how you will identify and qualify leads, as well as the key messages which should be conveyed.
Lack of Unique Selling Points (USP)
In addition to getting your messaging right, you need to ensure you are also adding value. And not what you perceive to be valuable, but what your leads will class as value. Without a USP, there is nothing to differentiate you from the next salesperson in the line.
The takeaway: Highlight your USP's and how they will benefit your prospect in every conversation. They're not a list of what you do but specifically how you really add value to your customers. Whether that's offering a solution to a problem they have or providing the tools, service or application they need.
You might not be the largest or oldest or even the cheapest – but you could be the Most Caring or Most Experienced, Highest Rated etc – profile your personas and build your message specifically to engage them.
How telemarketing can improve your demand generation:
Now we've covered the reasons why telemarketing doesn't work, let's consider why it is a necessary part of your marketing strategy.
More reliable data to boost every marketing stream
Demand generation is ineffective without a good-quality database. With accurate data, you can target the right people, with the right messages, on the right channels. Telemarketing gives you the opportunity to validate your existing data – ensuring you have the correct contact, email address and job title - but also to build out extra information on your audiences interests and pain points to help tailor your messaging on other channels.
Immediately gain marketing insights and feedback
Telemarketing offers a direct, two-way conversation that gathers more information and detail than a database can convey alone. As a result, you'll garner a better feel for industry trends and current difficulties. These initial calls not only allow prospect profiling and market research, but simultaneously drive brand awareness in the process.
Make your connections personal
You've got yourself in front of a lead through email, social media, or PPC. Now what? Combine the value-adding educational content of digital strategies, with the human interaction from telemarketing, and you can establish a strong relationship with your lead. The opportunity to ask questions allows you to get to the core of their issue, combat objections, and propose a resolution in quick succession. Be sure to use open questions during this conversation so that your prospect can talk freely.
Quickly qualify which stage of the buyer's cycle your lead is at
With digital channels, you rely on indicators to suggest which stage a lead is at. What criteria have they met which marks them as an AQL, MQL or SQL? With a conversation, you can take the mystery away. Determine how ready that lead is for a sales call or meeting, or if they need further nurturing.