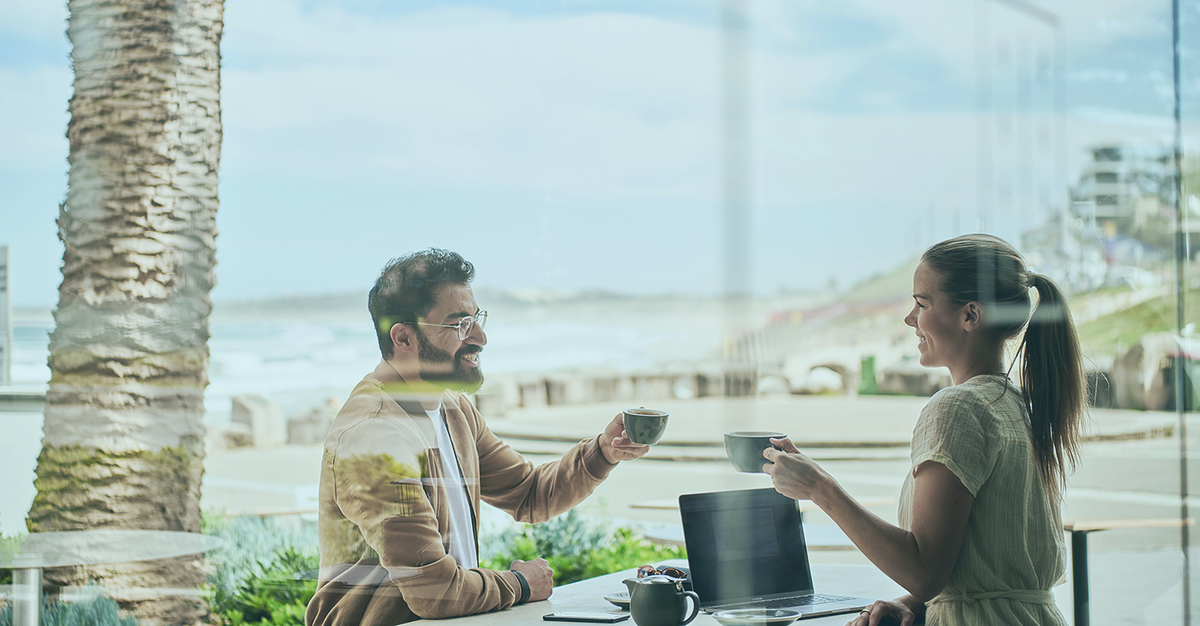 Reading time: 12 minutes
There's a common myth that every business will slow down over the summer months. School holidays, vacations abroad and increased summer activities are often blamed for the decline. But as a blanket statement, this is simply not true!
Different sectors and industries will have different peaks and troughs throughout the year. It is therefore important to know when they are for your business. You can then identify how to continue generating leads throughout these low periods to continue working productively.
Even when known about, many companies take no action to account for these low periods. Of those businesses who do take a proactive approach:
• 14% of businesses shift their focus from closing sales to filling their lead generation funnels.
• 31% of businesses moved from sales activities to planning activities.
• 10% of businesses simply aimed to "hit harder".

How to work through a slump season
There are many ways to work through a typical slump season, but ultimately, you should be keeping up with your lead generation efforts throughout the summer and the holidays. We'll explore why in this guide. This rings especially true this year when many businesses are making up for lost ground coming out of an uncertain year.
So, rather than succumbing to the notion that school holidays, particularly the summer break, seasonal holidays and other major events are a bad time to carry out your lead generation activities, you need to ask yourself "how do people want to engage over this period". Because you can bet that if you're not talking to your prospects, your competitors will be still. Remain one step ahead of the competition by effectively planning and executing your sales and marketing strategy throughout the seasonal "slumps". Setting your team up nicely to reap the rewards in the following quarter.
Identify the most effective revenue-generating months for your own business
Unless you have just launched your business, you will have data from previous years which you can use to pinpoint which are your best- and worst-performing months each year. Put together the information available from the last 3-5 years on the number of sales made, new leads generated and revenue achieved. This will begin to reveal a pattern of when your sales typically peak and trough.
This data may also highlight the sectors that tend to be more active at each time throughout the year. You can then focus your efforts on selling to each of these sectors as they're most receptive. You may also garner useful details on why prospects aren't buying. Meaning you can address any factors of the downturn which aren't related to the season.
To help illustrate this point, here are two examples:
The first, the education sector. Yes, many who work in the education sector, such as teachers, will be off over the summer months but this is also when a lot of implementation work will be happening. Therefore, if you supplied school meals, now may be quiet time, however, if you supplied let's say computers to schools, now is when you want to be getting your sales and projects finalised.


On the other hand, the best time to call those in logistics is in fact, over the summer months. Since logistics typically have their busiest period over the autumn months they will be preparing and planning over the summer.
Plan ahead
Once you've identified your companies' typical sales cycle, you can begin to plan for it. Perhaps you'll refocus your efforts or simply decide to "go harder" during the low time.
Communicate with your prospects and ask them in good time what their plans are for the holidays. You can then be ready with an action plan to get in touch – when they'll be available – and when to carry out other beneficial lead generation activities.
Lead generation activities such as spring cleaning your database. Data forms the - often hidden – backbone to your lead generation efforts (more on this later). Spend some time improving your database through data cleansing, enriching and building records and you'll see a noticeable reward in your lead generation success as a result.
Focus on all available channels
There's not simply one way to get in front of a prospect. You may find that one channel flattens for a period, but others may be performing better than ever. Ensure you maintain your focus across the board to widen your visibility.
Continue to nurture your leads, even throughout a slump. Putting in a catchup call can ensure you remain in focus. Don't fall behind your competition by letting the nurture slip, now's the time to up the ante.
Your social presence is also a great example. Even if people are away and not checking their emails or answering the phone, they're likely still on their social channels. Keeping up a regular presence across social media will help keep you front of mind on their return to work.
Shake up your lead generation strategy
Does your lead gen strategy deliver all the results you want? If it does, fantastic! But usually, there's that niggling, "what could we be doing better?" Well, your low period is a good time to try out a new method.
Maybe you could test out a different approach, style of messaging, or a new email template. Conducting A/B testing on specific aspects of your strategy can help you get the best engagement possible throughout the low period, whilst also setting yourself up to profit even more when things are back in full swing. Similarly, it could help you stand out from the competition and bring more leads your way.
Refocus from sales to appointments booked – and of course, these could be booked for after the typical slump. Telemarketing is one of the quickest ways to set up appointments. You'll know immediately if your prospect is unavailable, and you'll have the opportunity to get appointments booked for when they return.
Get your data cleansed and enriched
Without high-quality data, your lead generation efforts are doomed to fail. Not only will you waste time and effort calling wrong accounts or wrong numbers, but you may also tarnish your company's reputation with inaccurate information. A focus on getting your data in the best shape possible will set you up for better lead generation activities. Whether you look at cleansing, enriching or building a new database, with accurate and up-to-date data, you will give yourself a far better chance of converting prospects into customers.
Gather new prospect data to benefit your lead generation
Even if people are away from work, you can still gather new beneficial data on them. How many times have you received an OOO from someone you are trying to get hold of? That could hold useful details such as direct dials and return dates. You can then use this information to plan when to call on their return and schedule a call back in your CRM. Data Enrichment activities can also add beneficial fields to your contacts that aren't included in an OOO.
Upsell to your existing customers
It's easier to build on an existing relationship when your customer already knows the value you can offer. Spend some time focusing on upselling to existing customers, or reactivating dormant customers and lost business. Use the data you have in your CRM to pitch relevant products or services.
Take advantage of your customer referrals
Peer recommendations can have a huge influence on sales, meaning a new business lead off the back of a client referral will be high-quality and likely to commit. In fact, whilst 83% of customers are happy to provide referrals, only 29% of businesses ask for them. This is often left as a huge untapped resource. If sales are down, perhaps this can give you an extra boost.
Focus on prospecting
Ramp up your prospecting activity to fill the pipeline, ready for the end of the low period. Your prospecting will build your pipeline for the future with deals being closed months from now (typically).
Or you could test the waters by reaching out to new prospect pools. If you've been considering how to expand your audience further, use this time to branch out to new markets or decision-making segments that may be more susceptible at this time of the year.
Even when your prospects are looking to buy, you're unlikely to close a deal on the first call. Therefore, contacting existing and new prospects during your low period will pay off further down the line. This may simply act as increased prospecting to improve your sales when normality returns. But the idea of stopping or reducing the first part of the sales process will only hurt your sales down the line.


How can GCL help?
GCL have over 30 years of experience in telemarketing and data services. Through data cleansing, enrichment and building you can be sure you're reaching the right contact. We can also help you identify new markets perfect for your business to break into, expanding your prospect pool. Our personalised, unscripted approach to telemarketing campaigns nurtures leads through to sales-ready opportunities, maintaining contact throughout any seasonal slump and beyond.