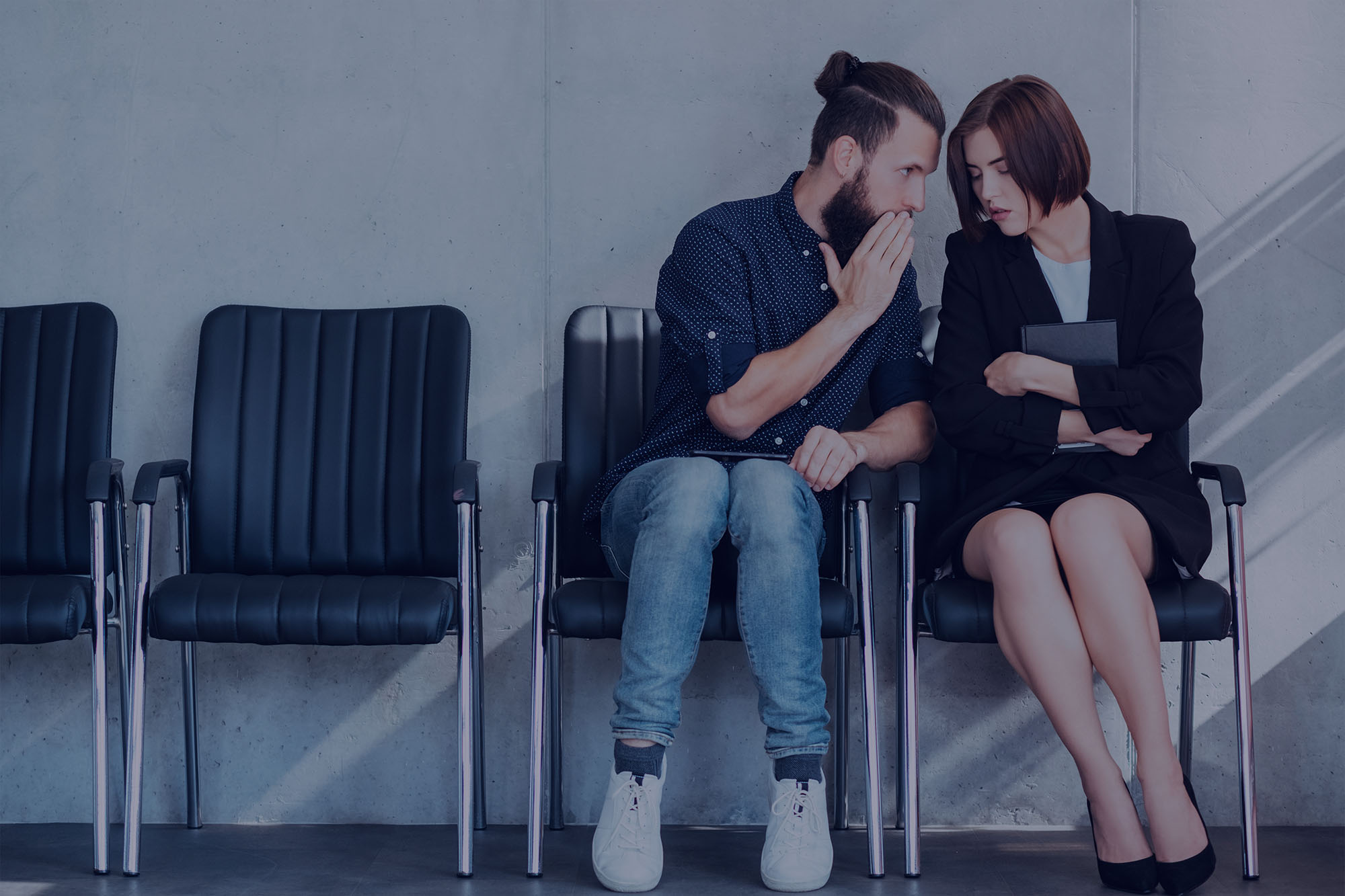 Reading time: 8 minutes
Many publications, such as The Entrepreneur and Business 2 Community, have long predicted the demise of telemarketing. Whether it's because millennials don't like speaking on the phone, the evergrowing number of robocalls that are putting people off, or the continuous evolution of chatbots, many sources would have you believe that telemarketing is undoubtedly on its way out.
But is that the case?
The reality is quite the opposite. In the US, the total revenue for the telemarketing industry made $23 billion in 2018, and had seen an annual growth of 2.5% between 2013 and 2018. And it's not just past performance that's looking good: researchers are expecting the global telemarketing industry to experience a compound annual growth rate of 3.7% between 2017 and 2025.
How is this industry, which many portray as dying, continuing to grow?
Telemarketing is not just cold-calling
When you mention telemarketing, the first thing that comes to mind for most people is disruptive calls offering services or products they don't need and didn't ask for. This type of telemarketing falls under the umbrella of cold calling, and is one of the reasons telemarketing can have such a poor reputation (another being the growing number of robocalls, which are another type of "cold call"). Cold calling is viewed by many as lacking empathy, as well as being invasive for the individual receiving the call.
However, despite the negative association of cold calling, companies and brands should understand that there's far more to telemarketing. After all, it's these positive elements that are responsible for the growth
of the industry as a whole.
Better understanding telemarketing
Telemarketing can be divided into two main categories: B2C and B2B.
B2C
B2C telemarketing serves a number of purposes, including surveys or resolving client issues. However, whether it's cold calls offering you new insurance or asking if you'd be interested in a loan, sales are the type of B2C telemarketing most people engage with. B2C sales telemarketers reach out to as many people as possible when cold-calling. This is more commonly known as a "spray and pray" strategy. Due to the nature of this approach, the conversion rate can be very low, but still profitable due to the sheer number of people that telemarketers reach out to.
B2B
However, the most effective B2B telemarketing is about connecting with individuals in companies. Unlike many B2C telemarketing strategies, B2B focuses on reaching out to specific influencers or decision-makers within a business. Where it can be difficult to even get the person on the phone for B2C telemarketers, a business-related call is far more likely to get through. Telemarketing is especially effective when partnered with an Account-Based Marketing (ABM) B2B marketing strategy. The goal of ABM is to connect with specific leads using a highly personalised strategy — which is perfect for telemarketing. This approach relies on account-specific messaging. This is why a successful ABM strategy, particularly when partnered with an effective telemarketing approach, can produce very high revenues in a very short amount of time.
There are also fewer negative consequences for B2B telemarketers. For example, because you're reaching out through official business communication channels, you're far less likely to experience a reputational hit if your potential lead is busy. The most likely result is a secretary telling you they're not available and asking you to call back, or the prospect asking you to reach out at another time.
The true power of telemarketing
Now that we've unpacked some of the nuances of the telemarketing industry, we need to look at the actual numbers that demonstrate how telemarketing can surpass other marketing channels. Once you cut through the negative press, what are the actual numbers driving the telemarketing industry?
DMA
The DMA is a network of 1000 UK companies that provide research, legal advice, lobbying and industry guidance to their members. A study by this group demonstrated how effective telemarketing can be, particularly for B2B telemarketers. Here are some of their key findings:
• 92% of businesses surveyed found telemarketing to be an effective channel.
• For every £1 spent on B2B telemarketing, companies experienced an £11 ROI.
• The ROI was £5 for B2C telemarketing.
• B2B marketers understood that telemarketing was about lead generation, and supporting lead generation:

• 84% used B2B telemarketing to generate leads
• 79% used B2B telemarketing to schedule appointments
• 68% used B2B telemarketing to nurture leads
Russell Meiselman
Another research piece written by Russell Meiselman, a business outsourcing process consultant, highlights the following critical finding in his research:
• 70% of business-to-business sales come from human interaction, 56% of which started with telemarketing
Rain Group
A different study by the Rain Group identified these critical insights for B2B telemarketers:
• 69% of buyers have accepted phone calls from new providers in the last 12 months
• Making phone calls to existing customers is the #1 most effective prospecting tactic
• 27% of sellers say making phone calls to new contacts is very/extremely effective
• C-level and VP buyers prefer to be contacted by phone (57%), more than directors (51%) and managers (47%)
GCL results
At GCL, we've achieved a number of successes across multiple B2B telemarketing campaigns. For instance, our average campaign would generate the following results:
• 100–150 dial-outs per day per person (dependent on campaign type)
• 8–45 conversations per day (cold data/leads vs warm data/leads)
• 0.25–10 leads generated per day (dependent on targeting and qualification of what constitutes a lead)
How does telemarketing compare to other channels?
When compared to telemarketing, other channels are often seen as much more effective at connecting you with new leads or customers. However, this is not always the case. For example:
• Banners have an abysmal click-through rate of 0.06%, with 60% of these being accidental. With click-through rates being so poor, actual sales conversion is even lower.
• Social media platforms are not created equal. Snapchat, Twitter and YouTube, three of the biggest platforms, have conversion rates of less than 1%.
What are the real-world results?
But at the end of the day, there's only one important question: what are the real-world results of a successful B2B telemarketing campaign? Here are three examples of excellent ROI we helped our clients achieve:
• A £100k campaign resulted in a £13m closed business with a £75m pipeline
• A £50k campaign generated a £400m+ pipeline over 3 years (with contract renewal dates and spends)
• We were able to produce over 1000 registrations for an EMEA event over 8 days. This was possible thanks to our ability to reach out in multiple languages.
Despite the commonly held beliefs about telemarketing, it's now clear why this industry continues to achieve year-on-year growth. Much like email marketing and spam, there are problems that affect the telemarketing industry; but these issues don't impact the positive results one can achieve with this marketing medium.
Grow your ROI with the right telemarketing partner
GCL is an international B2B telemarketing expert with over 30 years in unscripted and multilingual telemarketing services. We offer services to various regions including EMEA, the Americas and other emerging markets. If you're in the technology, logistics or professional service sectors and are interested in finding out how GCL can help develop your telemarketing strategy, be sure to contact us today.