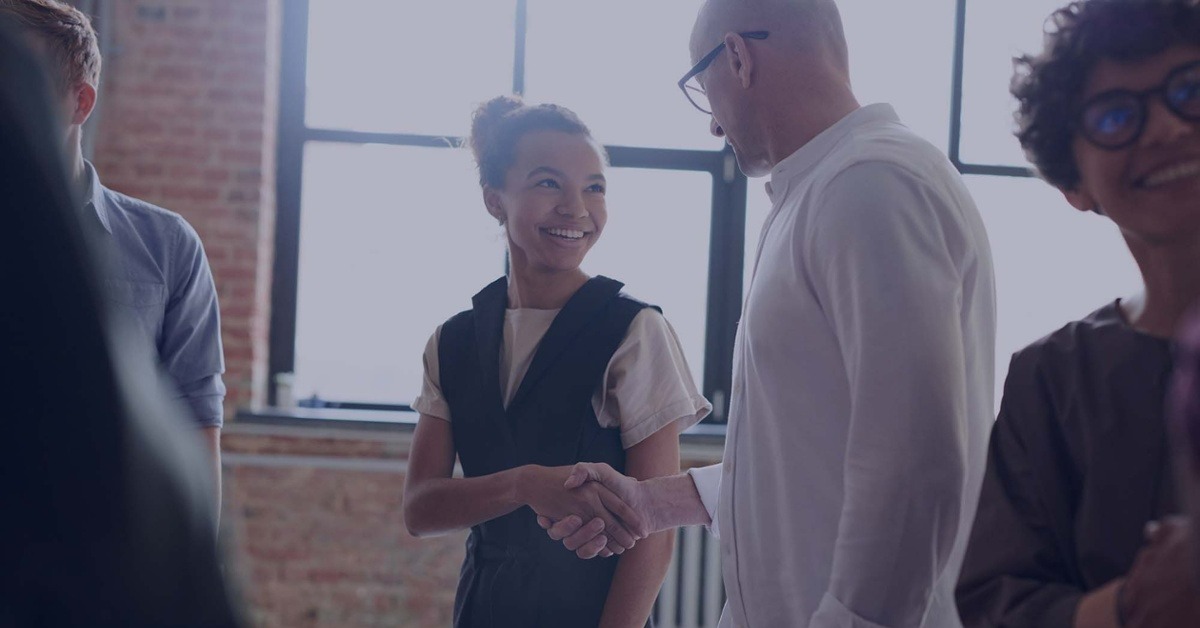 Reading time: 18 minutes
At the most basic level, your sales team are tasked with a simple goal – to sell your product or service. Easy, right? Unfortunately, that's far too simplistic to accurately reflect the time and effort that goes into securing a sale.
To convince decision-makers that your product is the right one for them, you need to communicate the value that it will bring. Why your solution is different, better or the most worthwhile using. This is where many in sales teams fall down. Forrester Research found that only 12% of sales calls added value to the lead. In fact, 85% of prospects actually said they were dissatisfied with their on-the-phone experience.
That's where a good sales strategy comes in. It looks to identify who your customers are, how you will reach them and what benefit you can offer to convince them to sign on the dotted line.
In this guide, we'll be taking you back to basics so you can build up a complete sales strategy for yourself. One that meets your targets, converts leads into customers and delivers actual ROI.
What is a sales strategy?
First things first, a sales strategy is a series of steps that dictates how your business will position itself to new customers. It accounts for everything from your objectives, positioning and differentiators to your prospecting, forecasting and analysis. Most strategies aim to outline how to communicate with prospects in what you say, write and do so that you deliver value to your customers at every
step of the sales journey.
Why have a sales strategy?
A sales strategy helps keep your entire team on the same page. It keeps everyone aligned on the goals, messages and processes throughout the entirety of the sales funnel. Not only does this improve team performance, but also team productivity, targeting efficiency, and forecasting accuracy. Having a sales strategy in place also provides an objective measure of success, thus highlighting the areas that are surpassing expectations and also those that aren't.
What your sales strategy should cover:
Objectives
Positioning
Differentiators
Messaging
Growth goals
KPI's
Buyer personas
Sales processes
Competitive analysis
Product positioning
Selling methods
Who's involved in your sales strategy?
Your sales strategy will involve each member of your sales team from your business development representatives, to your sales director. Each position will have a different part to play with its own tasks and responsibilities. Here we outline a typical team, though, of course, this varies from company to company:
• Sales director


Responsible for overall planning, goals and strategy.

• Senior sales manager


Implements the strategy, manages the day-to-day running, reports on successes and highlights where development is needed.

• Sales account manager


Sits meetings and demos, oversees contract negotiations and works to close new business.

• Business Development Representative


Generates leads, make initial contact and books meetings.
How to build a successful sales strategy
There are several elements to a successful sales strategy. We explore:
Setting goals and objectives across the sales cycle
The first step in creating a sales strategy is to determine what you are trying to achieve. Start broad. Think along the lines of whether you're looking to reach lots of potential leads, build a core base, or target a few high-value accounts.
Then clarify how you will know if you've achieved your goals. At this point, set a metric you want to achieve. For example, the goal could be "to bring on 50 new customers over the next 12 months", or "to generate £X in revenue over the next year".
Each stage of the sales funnel will have a different objective, and your targets should also reflect this. Working to the SMART formula – Specific, Measurable, Attainable, Relevant and Timely – gives you a precise goal and the ability to track your success throughout the process.
Use data you already have available to you, business and marketing goals to help influence the figures you settle on. For example, your conversion rates and performance metrics can help determine your KPI targets.
Define your selling process
What process are you following?
Lay out a general structure for how you will contact prospects. This may integrate with your marketing activity by following up marketing qualified leads (MQLs), or you may be reaching out to cold leads directly through phone calls, emails or social media.
You should also consider the longer term. How you will continue to nurture leads who aren't yet ready to buy? Perhaps they'll be handed back over to marketing to develop the relationship, where they can be sent useful and informative emails until a follow-up call three months later. Your knowledge of the business will give you the insight to make these decisions and lay out a basic plan to follow.
Objections are a natural part of the sales process. Expect what objections you are likely to come up against and compile a selection of comprehensive answers to help overcome these. Objections also present a valuable opportunity to understand your market position.
How will you allocate your team?
Decide how you will split your team out between projects, customers and prospects. Capitalise on your team's skillsets and have a plan in place for allocating out the database fairly.
What is the qualification process?
It's an unfortunate fact that not every lead you generate will turn out to be the right fit. The BANT – Budget, Authority, Need, Timeline – framework offers a good way of categorising the quality of the lead against your pre-determined criteria. This should include factors such as company size, turnover, job title, decision-maker and budget.
You should also be prepared to disqualify leads when needed. There's no point wasting your time on a lead who isn't actually the right fit for your company.
Get to know your customer
Before you can even begin to plan a sales pitch, you need to know who you are going to pitch to. And that means you first have to find your prospects. You might be tempted to play the numbers game and find as many prospects as possible, but consider this: every pitch to the wrong prospect is a pitch wasted. To ensure a high close rate, you need to find prospects who have a real need for your product or service. Otherwise, your message will fall on deaf ears.
Therefore, you need to understand who your target audience is and what their needs are. What products do they want and what services do they expect? Build an audience profile based on market research and existing customer insights to give you a fictional representation of who you're targeting. This will provide an audience that is relevant, well-targeted and has a need for your product.
Don't forget about your established customers either. You can learn a lot about characteristics your ideal client will hold based on what your top customers have in common. They also offer a valuable opportunity to reach new prospects. If you keep your relationships strong, you are far more likely to be given favourable introductions, references and case studies.
Where data fits into your sales strategy
Once you've identified your ideal customer, you can source high-quality data to fit these personas. Valid emails and, where possible, direct dials or mobiles will help get you started. Without relevant, accurate data, you will struggle to reach the right people. You'll end up chasing a lot of dead ends, and, of those you do get through to, many will end up being a poor fit for your company. Essentially, poor data weakens your sales pipeline and results in lost revenue.
To ensure that you have the best data possible, you need to maintain it. This means updating old information, removing duplicates, and putting everything into an easy-to-understand format. But even so, not every campaign can be supported with the same data. In such situations, you need to enrich your data with additional details that progress through the pipeline.
Reach your audience
Your audience will dictate the best channels to use based on their preferred contact methods. Be it face to face, phone, email, social media or through your website, all have their benefits, and all can be combined in various ways for an omnichannel approach. Discuss with your marketing team how you can merge your approaches to support your outreach and lead nurture.
In-person

Events can offer a good opportunity to meet prospects face to face. You can instantly start to build a relationship and gather plenty of information about each lead in a very short space of time.

Phone

A phone call is often the first point of call for a sales conversation. It allows you to build a rapport, gather details about your lead quickly and adjust the discussion based on their input. Always be polite, honest and mirror their communication style to learn as much as possible about each lead.

Email

The phone calls digital companion, email offers another method of getting in front of prospects and offering valuable content to persuade them to pursue a sales conversation. Plus, it's one of the most cost-effective methods.

Social Media

A relatively new channel in the sales catalogue, social media is a direct, cost-effective channel, where you can use various automated and manual methods for messaging your lead directly.

Website

Your website's role is to sell your products or services. Whether eCommerce or not, your website will outline your services and what sets you apart. Including a chat function or contact form will provide another method for your prospects to reach you. Involve marketing in designing the website and the user journey.
Get your messaging right
Your message is your power. With over 30 years in B2B Telemarketing, we know more than most how important it is to ensure that your message is clear, concise and relevant to your prospect. Be clear on exactly how you can help them and their business, have examples ready and define your USP and what sets you apart. If your solution can help them achieve operational savings be ready to demonstrate real-world case studies. During any call, you are not focusing on your company and products. Rather, you're focusing on the prospect. Tailor your message, ask questions and listen attentively to the answers. Take notes and repeat key information back to make sure you got it right.
Be clear on exactly how you can help each lead and their business, have examples ready and define your USP and what sets you apart.
Forecast and budget
Sales don't happen overnight. They can take several months, if not years to close. So, it's important to keep track of what you and your team are working on, when they are likely to close, and how much the deal is worth. This breakdown of information allows you to plan your sales activity to achieve your sales targets.
Estimate the:
Number of sales expected
How many different customers are you working with?


Likelihood of closing the deal
Put a percentage figure against each deal, and state when the deal is expected to close.


Value of the deal
Previous sales numbers can help determine the number of leads needed to reach your sales targets. Define your conversion rates so everyone in your team is aware of how many calls, visits, leads, proposals etc. are needed to close the sales needed.
Having a budget predetermined will help ensure you are meeting the costs of the sales activities, and identify other possibilities to help support these activities. Allocate your budget to all necessary costs first. This will include salaries, materials, equipment, software systems and incentives (commissions, rewards). You can then identify if you have any scope to purchase new data, develop a supporting resource or bring in additional manpower such as appointment makers.
Remember!

When putting together your sales forecast, don't rely on a single customer to provide a large chunk of your sales revenue. Ensure you have multiple deals building
up your expected sales.
Deliver the training and tools needed to excel
Ultimately, your team are the ones who contact and follow up on every lead, prospect and sale. So, providing training to give them the best possible chance of success seems like a no-brainer. Ensure training is completed on an ongoing basis, and provide assets with plenty of time for review. This gives your team the opportunity to brush up on their skills and plan how they will action the necessary tasks to stay prepared.
Think about training in the following areas:
• Corporate Background
• Solution portfolio
• Propositions and campaigns
• USP's
• Competitive messaging
• How to negotiate and troubleshoot
• Handling common objections
• Qualification process
• Challenger session
Additionally, consider what you can learn from each big win. Share details of the process and outcome with the team, and how objections were overcome. Not only can this lead to a repeat of the occasion, but it's also a great way to motivate your team and empower them in future sales negotiations.
Measure your sales performance
Understanding how your team are performing is important to isolating and rectifying any issues. Perhaps you need to tighten your audience, or
maybe the messaging isn't resonating with them anymore. There are certain aspects you should track on a regular basis against your KPIs, actual sales and revenue generated. Whether that's weekly, monthly, yearly or all three (we'd recommend all three!):
• Number of calls made and emails sent
• Number of meetings booked
• Number of meetings attended
• Deal value
• Attended to close ratio
• Number of sales
• Total revenue won
Modify your approach based on real-time feedback and sales. Constantly consider which strategies are most effective and whether you can do more of these? Is there a stage in your funnel where you are losing customers? How can you overcome this?
Tackling these sales queries head-on will ultimately lead to a healthier and more effective sales pipeline.
Modify your approach based on real-time feedback and sales. Constantly consider which strategies are most effective.
How can GCL help?
At GCL, we have over 30 years of experience helping companies improve their lead generation efforts. From the very start of your sales process through to signing a customer, we can help you get to know your customers through market research, source and cleanse data to reach the right prospects, and deliver appointments through B2B telemarketing and appointment setting. We have built our knowledge in a huge range of sectors and products, meaning we hit every campaign running to help you achieve your sales goals.