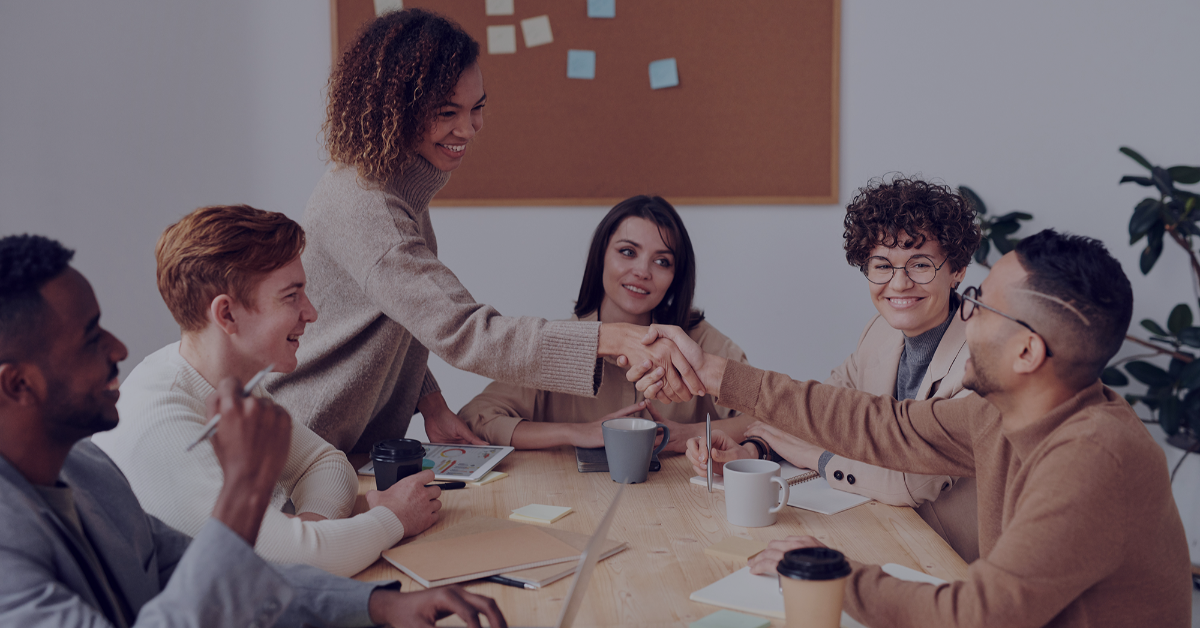 When should your prospects be contacted by sales? It's a tricky question, but one that has to be answered before you can determine at what point marketing should hand over the baton to sales. Effective lead management requires that your teams synchronise their efforts, but before that can happen, you need to come up with your definition of a sales-ready lead, and then outline the roles that sales and marketing will play in taking that lead to purchase.
To create such a definition, you need to make a list of the variables by which you can score your leads. Ideally, all these would be quantifiable. With such ranking factors, you can then assign a score to every lead according to their assumed interest level and the likelihood that they would respond positively to a pitch. Below, I've listed the most important factors to consider during lead management:
Demographic Information
If your marketing is targeted (and it should be), you are probably selling to people of a certain demographic. You need to determine what these variables are and then figure out which of your leads fit into this group. You can determine an individual lead's demographics by putting related questions on your landing pages and purchasing third party data about them. Once you have these data fields you can determine who does and does not fit the profile of a valuable lead.
Company Information
Like demographics, company information can be used to qualify or disqualify leads before they have even interacted with your website or an email workflow, making these fields great for eliminating unlikely leads early on. For example, if you know that your ideal customers are SMEs and that you don't have the capacity for large multinationals, you can direct your attention away from these supersized businesses to leads who are more likely to become customers.
Email Engagement
A lead who has opted-in to receive emails from your company may be a good candidate for that next little push, but without other signals you cannot be sure of their interest level. Instead, look at their engagement and click-through rates as these will give you a much more accurate impression of how they are engaging with your messages. Pay particular attention to leads who open high-value emails like demo offers.
Online Behavior
This is one of the most telling signals. If your leads are spending a lot of time on a page (especially pages related to your services and products) you can take it as a sign that they might be ready for a pitch. Or, if your most valuable content comes in the form of eBooks, look at what your leads have downloaded. A downloaded pricing guide, for example, would suggest that they're having a good hard think about making a purchase.
Which factors matter most?
Ask your sales team
Your sales team reps spend the most time talking to your customers, which means that they know what kind of leads go on to become valuable customers. They will be able to tell you what signals interested leads show when they are ready to buy. Often, these will be requests for certain sales collateral (like brochures and guides). It's important to remember that such documents also assist in guiding a lead to purchase, so it's important to recognise leads who could benefit from this information.
Observe and analyse
Do your own research by analysing the data generated by your different sales and marketing activities. Look at which efforts converted the most leads – not only the content that a lead read before converting, but also the content they read before they even became a lead. Try to acquire an overview of a lead's interaction with your business since they were first a visitor. The big picture is much more likely to provide the insights needed for more accurate lead scoring.
Lead management requires a thorough understanding of buyer behaviour and sound judgement – topics we can't explore in-depth in a blog. However, if you would like to learn more about what it takes to convert MQLs to SQLs, you can download our eBook on the topic for more information. As a 30-year veteran with its own telemarketing service, sales and lead management are topics we know inside and out.