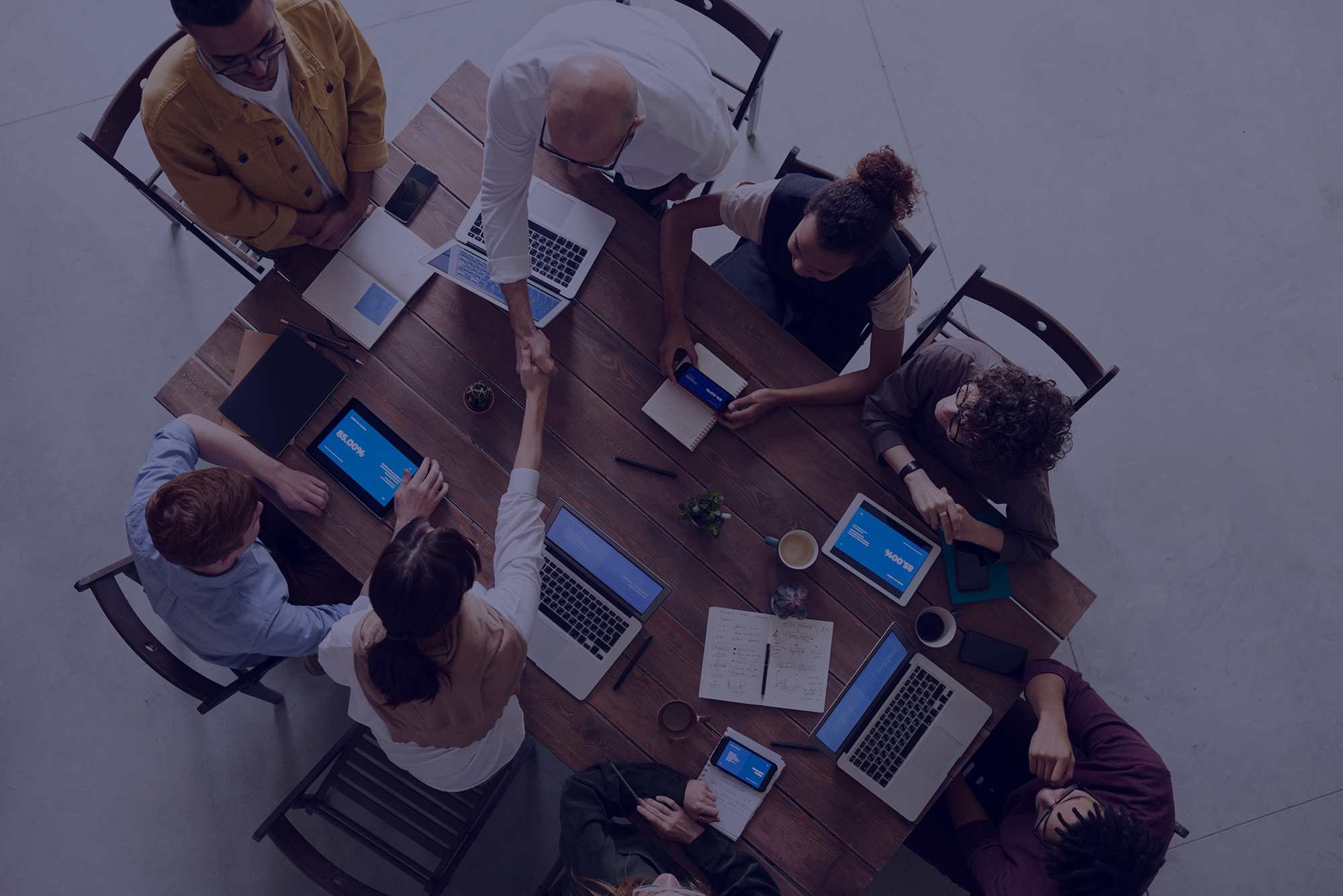 Reading Time: 11 minutes
Lead Generation, or should we say effective lead generation, often eludes even the best sales and marketing teams. Somewhere between generating great content, planning that next event or drafting a new email, it can get lost in the mire. And yet, isn't lead generation what we're all really aiming for? What we're all targeted on?
Whilst it may be a distant spec for many of us – here's a brief outline of what good lead generation looks like and what this guide will help you achieve.
• ATTRACT
Attract your ideal customers with interesting and informative content optimized for SEM, social and SEO B2B consumption.
• ENGAGE
Engage your audience with your own digital property through relevant, valuable content that helps buyers see you as a leader, a good source of authority and a trusted resource.
• CONVERT
Convert your social, web and digital property views and clicks into precious MGI's (that's Marketing Generated Interests to you and I) and unqualified leads to feed into your nurture programs (for more detail on nurture see here).
• QUALIFY
MGI's rarely convert or qualify themselves. And whilst the marketing automation heavyweights would have us believe that we need never speak to a lead again, the reality is that even as consumers we very rarely pick up the phone unprompted and B2B is no different.
Setting up your lead generation without the human touch isn't a new mistake, we've all been doing it for years. Those direct mail pieces you didn't follow up on or the event you didn't invite anyone to then wondered why you didn't get any response? Lead generation has evolved and grown with digital technology, the world is smaller and more global than ever and yet lead generation is still up there as one of the main challenges for B2B Marketers.
With more and more businesses opting for intelligence-led targeted campaigns can you really afford not to find out more about your prospects?
Where to start?
If you're new to lead generation or taking steps to make your marketing more effective, here's a Sales & Marketing professional's practical guide to lead generation.
1. Start at the end
What are you trying to achieve? Quantify your aims properly in terms that mean something to your business. If that's the number of appointments then great, if it's a sales number even better. Make it meaningful and set the objectives, as well as how you will measure success, clearly from the start.
2. Get everyone's buy-in
We mean all the stakeholders, not just the marketing team or the creative agency. If you're feeding into Sales or even into Partners their opinion needs to be taken into account.
3. Understand the buying cycle
Lead generation, however good it is, isn't going to generate sales without some engagement from Sales. Oh, and the prospect! Any information on the buying cycle and how prospects engage throughout the sales process will help you and your stakeholders be realistic about what can be achieved by when and give you the opportunity to track progress against genuine measurements. Ask your sales team to outline the buying cycle and key points for each stage. Then use this detail to inform your lead generation process.
4. Define your value proposition
So many businesses make the mistake of defining their value by how many widgets their new release has, or what Service Level Agreement (SLA) they can provide. Let's be 100% clear - an SLA is not a value proposition. A value proposition in its truest sense is that your business can really help your prospects. So think about the genuine value that your business brings to your audience.
5. Define your audience
When your value proposition is clear, the fog around your real audience will seem to naturally lift. A buyer persona is a semi-fictitious representation of your ideal audience. It's completely normal to have several personas establish themselves here, and you can use each to focus your lead generation activities. The distinct buying personas that emerge now need to be filled with good quality data.
6. Data is king
No, not content, without data (inbound or outbound) content has no place. So, in planning your lead generation campaigns keep data at the fore of your mind. There are hundreds of data providers selling anything from A-Z and everything in between. If you source cold data to feed into an email or nurture campaigns, try it with a small sample before committing to use that particular list in your campaigns.
If like most B2B Marketers you struggle to find the right data for your persona, work with a good agency to build out the right data through Role Based Contact building (RBCB). Title-based data building is limited in reach and coverage and although RBCB may be more of an initial investment the ROI speaks loud and clear when you look at the numbers.
7. Cherish each responder
Responders are stage one in our lead generation journey. When a prospect opens an email, fills out a form, watches a video or downloads your content they are starting their own journey with your business, your lead generation strategy and are ultimately one stage into the buying process.
8. Track, track and track
Tracking the responses, click-through rate (CTR), page views, and engagement score will help your lead generation campaign flow effectively from engagement into conversion. These metrics will allow you to identify and manage areas for improvement at each stage of the lead generation process. As well as provide crucial details for your sales team to use further down the funnel.
"Without data content has no place. So, in planning your lead generation campaigns keep data at the fore of your mind."
9. Convert carefully
In all our eagerness to prove effectiveness and build an ROI case, we can be overzealous in our estimation of leads. Realistically, it takes more than an email open to convert a cold data contact into a lead. Working through your lead scoring on a regular basis and tracking conversions with your Sales or Telemarketing team will help avoid premature lead scoring which will effectively "turn off" your stakeholders.
10. Quality qualification
OK, you're almost there, you've defined the objective, value proposition, built a quality database, nurtured them with insightful, relevant content and now after what could be months of work, you're ready to hand off your MGIs to Telemarketing or Sales for engagement.
Engagement
Have a real conversation with every prospect. Like every consumer, we all love to buy but hate to be sold to and your prospects are no different. If you are engaging a Telemarketing team, internal or agency, here are some simple pointers to ensure the engagement phase of your lead generation succeeds.

Identify and break down each of the following areas into clearly communicable responses. This will help ensure that your conversation remains clear and concise, without becoming muddled. Supporting you and your team to come across as professional, knowledgeable and confident:

• Business overview
• Persona
• Solution overviews
• Market overviews
• USP overviews
• Region and product specific solutions
• Competitive landscape
• Key objections
• Calls to action
• Case studies and references available
• Additional collateral available
• Elevator pitch
• Qualification criteria (BANT+A)
A conversation shouldn't cover every point in this list. The role of your Sales or Telemarketing team is to identify which aspects are most relevant to discuss with each individual contact. A highly tailored discussion that addresses your contact's needs will be far more successful in progressing that lead further.
As if that wasn't enough, be sure to include more tracking on the success and otherwise of the qualification and engagement calls. Not every outbound call will result in an opportunity. In fact, quite the opposite. The majority of calls, regardless of how good your Attract, Engage and Convert phases are, will need multiple human touches to qualify them as a real sales opportunity.
This brings us to our final practical step in this guide to lead generation:
11. Don't neglect the pipeline
Although nobody in Sales or Marketing will admit to it, buyers will only buy when they're ready. The most successful lead generation campaigns will track and consider the success phases throughout the buying cycle. An interest today could be tomorrow's lead and tomorrow's lead might be next month's big sale
So to recap:
Attract > Engage > Convert > Qualify
A good lead generation strategy can make the difference between a mediocre and a stellar sales performance and ensure that Marketing builds core value into your business. Here's the recap of the steps and considerations to keep handy:
Start at the end

Get everyone's buy in

Understand the buying cycle

Define your value proposition

Define your audience

Data is king

Cherish each responder

Track, track and track

Convert carefully

Quality qualification

Don't neglect the pipeline
How can GCL help?
At GCL, we pride ourselves on helping organisations generate new business. As B2B sales and marketing experts, GCL delivers bespoke, tailored solutions incorporating B2B telemarketing, data and insight.
With over 30 years' experience optimising databases and advising on data best practices, we can build or transform your data to be exactly how you need it to be. A long history of international telemarketing means our expert multilingual telemarketers can then engage prospects on your behalf at a personal level through a tactful, unscripted approach.