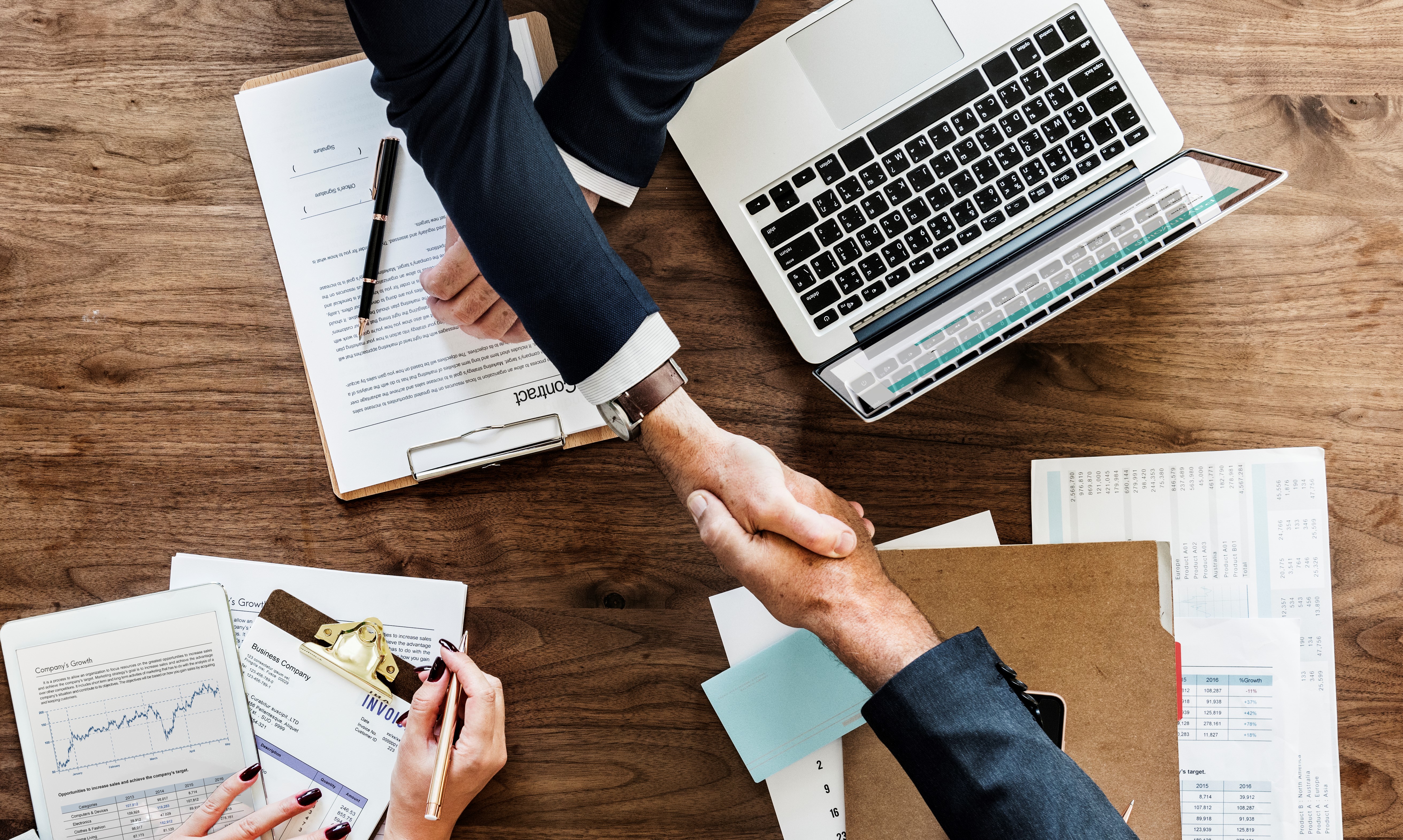 Reading time: 6 minutes

Telemarketing is much more than simply making outbound calls to prospects. It involves developing an effective strategy and implementation plan, defining the target market and appropriate data, building an effectively skilled team, and constant adaptation to ensure the results generated are of the highest possible standard.

If you decide to outsource your B2B telemarketing, you need to make sure you are working with a telemarketing agency most receptive to your needs. In addition to being experienced within your industry sector, your prospective partner should also have the necessary resources - such as manpower of the right calibre, correct systems and infrastructure in place as well as warm, targeted data - in order to smash your targets.


What Makes a Good Telemarketing Partner?

A good B2B telemarketing partner will be proactive in bringing forward solutions and best practice strategies, give their undivided attention to your campaign, closely monitor results, provide performance analysis & check-ins and continually fine-tune your campaign to bring in the best possible results for your business.
Six elements to consider when choosing your B2B Telemarketing partner:


1. Do they have a proven record of delivering results?
Results are king! Going over the agency's track record of results, such as case studies, are a great way to get a clear understanding of how telemarketing campaigns ran by your prospective partner performed in the past, and the type of results that were achieved.
While this may be a great way to see what happens when everything typically goes right, be sure to also ask for examples of when things haven't worked, to get a better understanding of how the agency deals with challenges and uses the insights gained to improve future performance.
Another way to get deeper insights into the agency's past campaign performance is to speak to their current clients regarding their experience. By doing so, you may also receive valuable advice on how to get the best out of your telemarketing partner, key areas to focus on as well as make a new peer connection for your network.
Carrying out the above will give you a comprehensive indication of what you can expect from your partner. Whilst it is unrealistic to ask for hard conversion guarantees, they should be able to work with you to put together a realistic conversion funnel and expectation of results to help with scoping.
2. How long have they been established?
It helps to know that the agency you are considering has been around long enough to get a good grasp on the inner workings and understandings of the B2B telemarketing industry. Companies with longer-term experience have the advantage of in-depth industry and market knowledge which can prove to be extremely valuable when running campaigns.
Companies that have many years of experience delivering successful campaigns have already been through the trenches and have typically overcome a diverse range of obstacles by figuring out solutions, best practices, and methodologies that are most efficient, suited to individual needs.
3. Do they have experience within your industry sector?
Companies that have carried out telemarketing campaigns in your specific industry sector are at an advantage of having advanced insights about the targeted market, your total addressable market and have a lot more information about the targeted prospects behaviour. Using the experience, knowledge and data gained from campaigns carried out in your industry sector, your partner will be well-equipped to safely navigate your team through any hurdles that may come your way and be able to get you to where you need to be.
4. Do they have the right infrastructure?
Apart from having relevant industry experience, you'll need to ensure the B2B telemarketing agency you are considering has the correct, stable infrastructure to successfully support your campaign. This includes appropriately skilled staff, effective campaign systems and MarTech stack, access to relevant data sources, efficient contact centre solutions, strong campaign management and reporting capabilities.
With the right infrastructures in place, your telemarketing partner will have the capacity to scale up with your plans for future growth.
5. Do they have the right management?
Ultimately, the people behind your campaign will contribute significantly to its success, or failure. An ideal campaign manager will monitor the overall performance of your campaign regularly, have check-ins with you, share transparent reports, have great communication skills, and will be able to tweak the campaign where necessary using insights gained, to direct it towards the right path. Your ideal campaign manager will give you an all-rounded, unbiased perspective and provide the best advice tailored to your situation.
In addition to that, the right campaign manager will ensure that the callers are well-trained and prepared, and will closely monitor their performance to give daily feedback in order to optimise your campaign as much as possible.
When working with a B2B telemarketing agency, you are essentially asking them to represent your brand to the world and potential clients, so you need to be sure that your campaign is in capable hands.
6. What's the chemistry like?

A partnership of any kind requires a mutual connection, especially when it comes to a B2B partnership. When communicating with your prospective partner, do you feel a sense of aligned business culture and shared goals? Does the agency buy into what you are trying to achieve? Do they seem like the type who would be willing to go the extra mile for you?
It helps to meet the responsible personnel and have a better understanding of who you'll be working with throughout your campaign in order to build a solid foundation of trust and confidence. A best practice would be to meet with your prospective Telemarketing partner before you make your final decision, ideally face to face, to discern your comfort levels, to ensure you will have the right support system throughout your campaign.
The synergy between both businesses is vital for the campaign's overall success, and you shouldn't force what doesn't feel right.
Does Location Matter?
Whether you are looking to run a multilingual large-scale EMEA campaign or a small-scale regional campaign to enter existing or new markets, the base location of your telemarketing partner will not matter as long as they operate internationally. They will likely be well-resourced with the necessary data insights, experience, and local knowledge required to successfully appeal to the target audiences from various regions and cultures, as well as understand the business culture and local nuances of each region.
In the modern workplace, location is less of a consideration, with more focus being on the calibre of the team and individuals you will be working with.


Once you've received a clearer understanding of your prospective telemarketing partner's…
•

Past performance results; what worked and what didn't

•

Experience within the B2B industry

• Experience with your specific sector and region


•

Ability to generate appropriate target data

•

Business infrastructures

•

Management personnel

•

Aligned business culture and shared goals
…you will then be in a much better place to make your final decision.


If you would like to have a conversation regarding your B2B telemarketing requirements, reach out today for a free road-mapping consultation with one of our Account Directors.