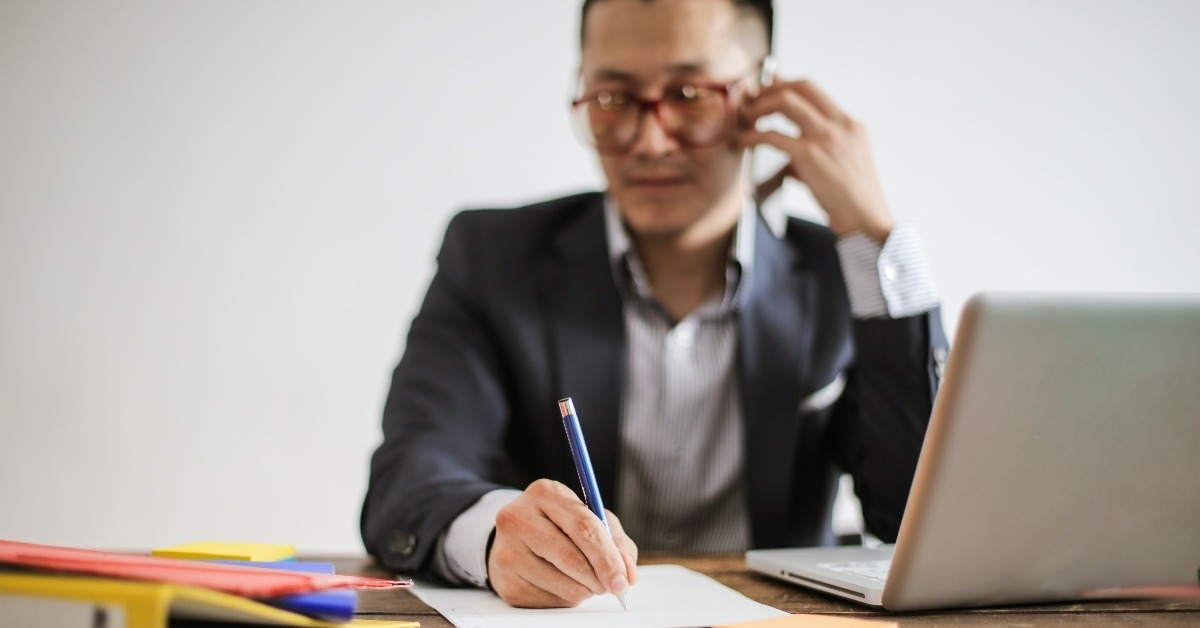 With many companies having no previous experience of telemarketing and others having nothing but bad luck, we felt it was time to set the record straight! There are many common myths of telemarketing that we frequently hear and because of a few bad apples or lack of experience, telemarketing has got itself a bad name. So here's the reality:
Myth 1. Telemarketing is unprepared and unplanned
Many people think that telemarketing consists of unsolicited calls at all hours of the day, regardless of whether you're at work or trying to wind down in the evening. If you're doing telemarketing right, targeting the right contacts is key to campaign success. Understanding them is the next step in the puzzle. Research is key. It is very important to get to know your client, research what they do and how your services can fit seamlessly into their organisation. Through research and a structured approach, telemarketers are able to speak to the right people, at the right time to warm up leads ready to be passed back to internal sales teams.
Myth
2. Telemarketing is only effective for low-value products
When used as part of a successful marketing strategy, telemarketing can generate multi-million-pound opportunities. In the B2B world, telemarketing can return £11 for every £1 spent. Apply that to your campaigns and you've got an ROI that far exceeds most other channels of marketing. It's not only low-value products that can benefit from Telemarketing. In fact, it can be particularly effective for high-value products as you can immediately overcome any objections, and convey the benefit they will bring in a clear and explanatory way. Previously, we've delivered campaigns for companies such as Microsoft, G4S and Capita, marketing a whole range of products and services.
Myth
3. Telemarketing is outdated and no one uses it anymore
Although digital marketing has become a staple in the marketing repertoire, don't lose sight of the importance of the human touch! More and more companies are seeing the value in telemarketing when used as a piece of the marketing jigsaw. Whether used to increase brand awareness, convert prospects into customers or support existing marketing activity, telemarketing can be a worthwhile investment.
Myth
4. Telemarketing is nuisance calls by pushy salespeople
We all know what it's like to be pestered to buy double glazing, but it's not how telemarketing should be done. You should only be targeting companies that may have a legitimate requirement for your product or service. All calling regulations, such as the CTPS regulations, should be adhered to, and the aim is not to sell an end product, but rather to inform and answer any questions.
Myth
5. Telemarketing and Telesales are the same thing
Wrong! This is one of the most common misconceptions about telemarketing. The role of telemarketing is to act as a broker between clients and their prospects/clients. This involves appointment making, event support, lead generation, database building/cleaning and much more. Telemarketers do not sell an end product or service, that's the job of the sales team!
Myth
6. Telemarketers are in offshore call centres
Again, not true! Take us for example - GCL is based near the centre of Birmingham. All our agents speak fluent English, though we also have multilingual agents who are able to deliver campaigns on a PAN-EMEA basis, widening our scope of campaign possibilities.
Myth
7. It's easy to be a telemarketer, you just read off a script!
It's easy to read off a script and sound semi-convincing to a client, but this is something that should be avoided. Rigidly sticking to a script can mean you miss the opportunity to really get into the nitty-gritty of what your prospect's challenges are. Or you'll repeat a question that you've already received an answer to, which only makes you seem like you're not listening properly. The beauty of an unscripted approach is that it facilitates a natural, informed conversation that can ebb and flow to get the most out of every call. That's where the skill comes in!
So there you have it, 7 telemarketing myths debunked. At GCL, we value the impact good telemarketing can have on every stage of the customer journey. From making initial contact, increasing brand awareness, or converting prospects into customers. To find out more detail on how telemarketing could benefit your campaigns, take a look at our eBook, Telemarketing in the Digital Age.